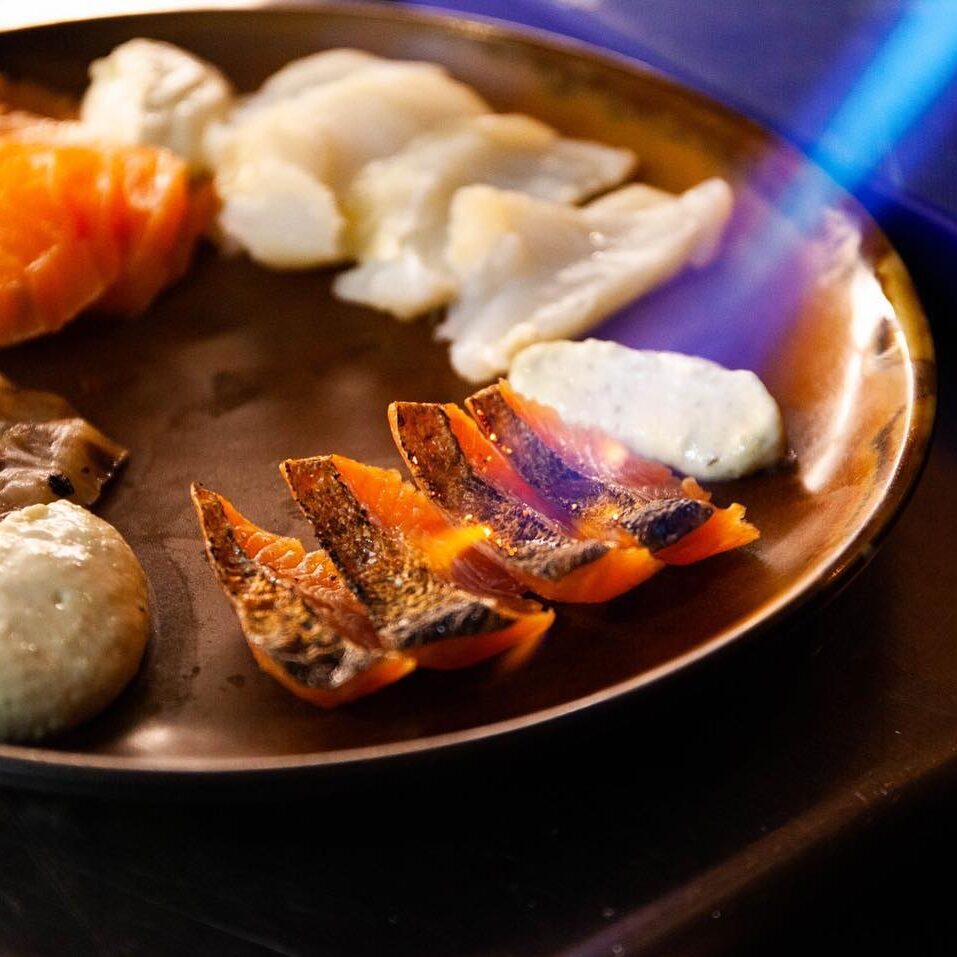 Smoked fish from the valley
Fish smoked at home, in our smoker, in a natural way, cold and with olive, almond and orange tree wood. A dish that combines the ancestral Patagonian tradition of smoking fish with the Nordic version of food preservation. That is why we smoke them cold, so as not to cook them but to preserve all the flavours and natural properties of the fish. Sardine, sea bass, salmon and river trout. A goldsmith's plate. You have never tasted anything like it.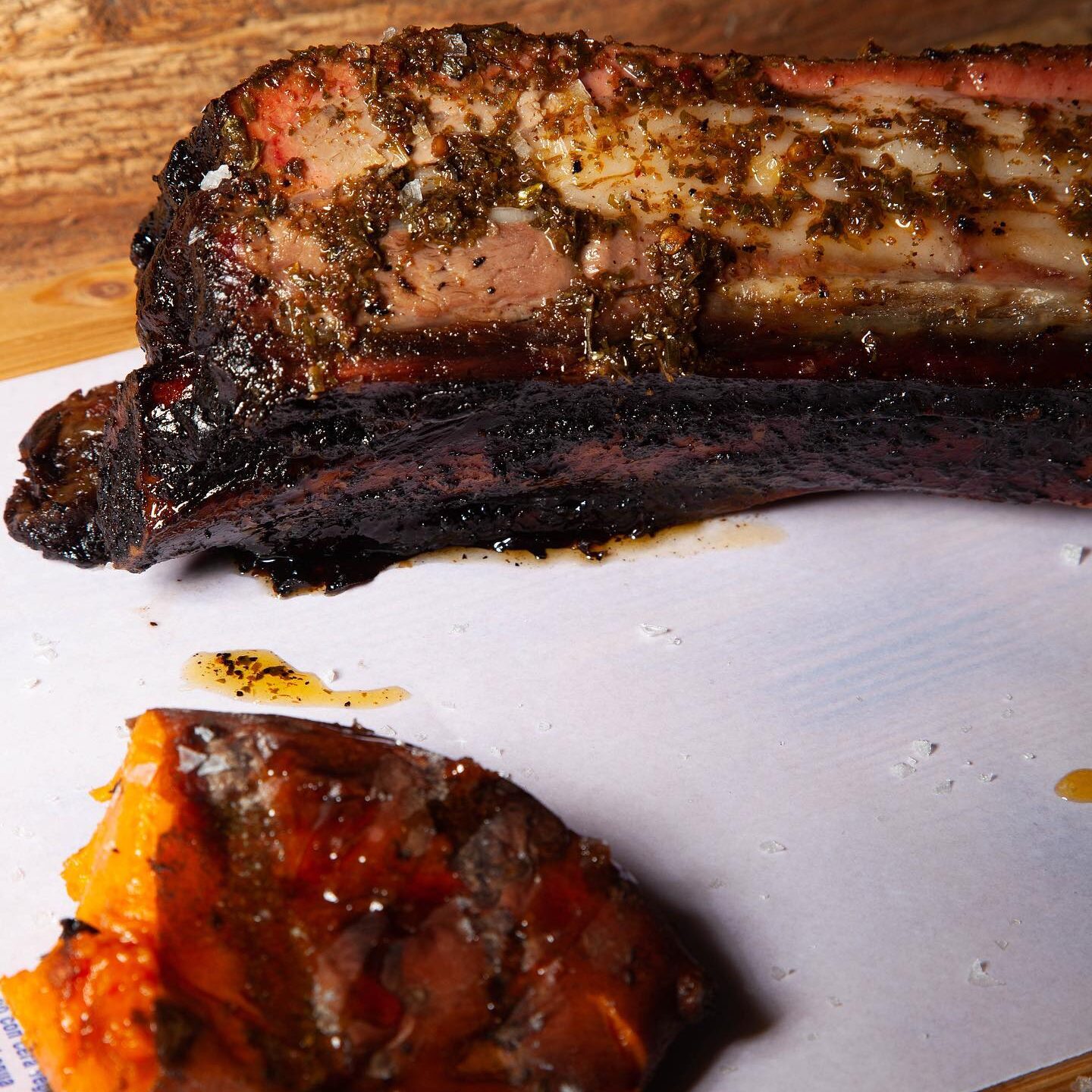 Smoked veal rib
A real tribute to such a simple cut of meat as the veal rib. We pamper it until we get a very tender and tasty cut. We give it a thousand hours of cooking at a very low temperature and we smoke it, hot, to reach its perfect cooking point. A rib of beef smoked at home, by us, in a natural way, with holm oak wood, without any artificial additives. So tender that you will be able to remove the bone impeccably. Outstanding.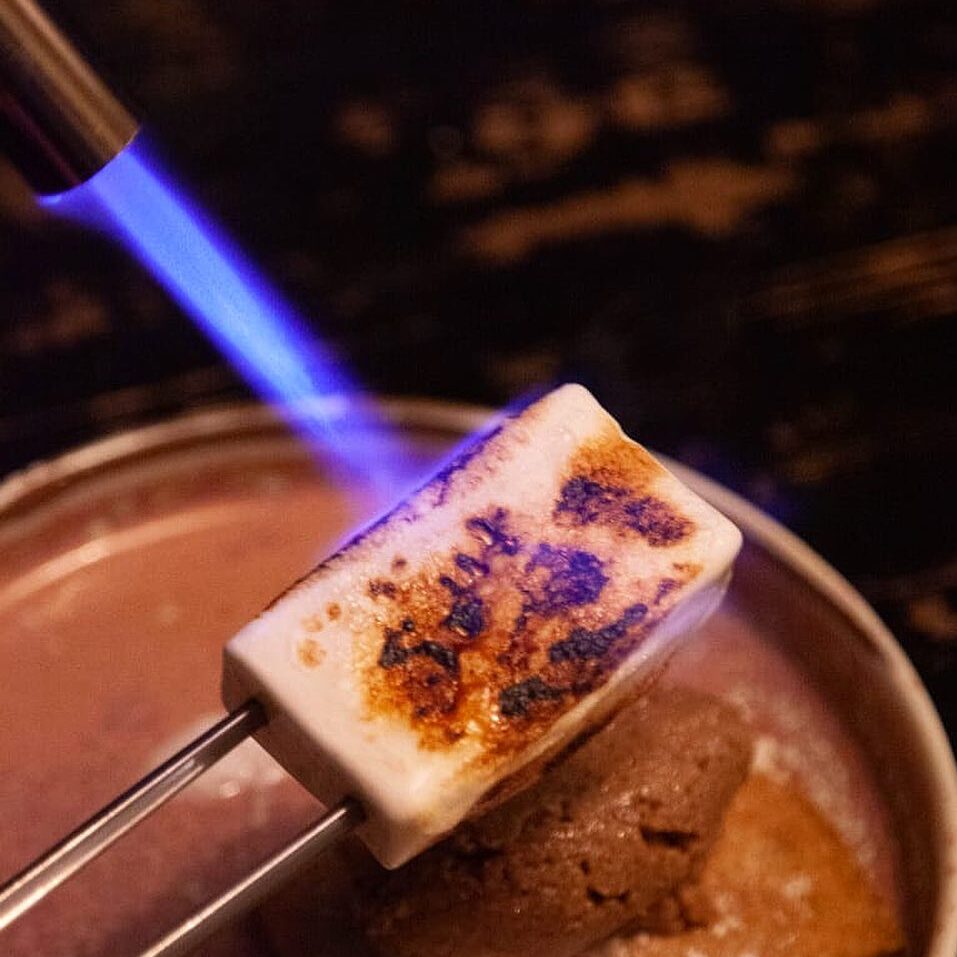 Marshmallow
We bring out the child in us with a marshmallow, the sweet par excellence that we have all eaten at one time or another and that some of us have tried to burn? But here at NØR we make it with beer and flambeed on the spot, with hazelnut cream and spiced biscuit. A dessert that takes you back to childhood, winter and Christmas at home.