The dancing queen. The simplest, but unrivalled. The most critically acclaimed.
All thanks to a simple combination of delicious ingredients: 100% Andorran beef, ground by us and cooked on our own grill. We've chosen an artisan oatmeal bun to make it as light as possible so you can enjoy our burger to the full; tomato, lettuce, caramelised onion, cheese and, of course, the chef's magic.
Less, but more!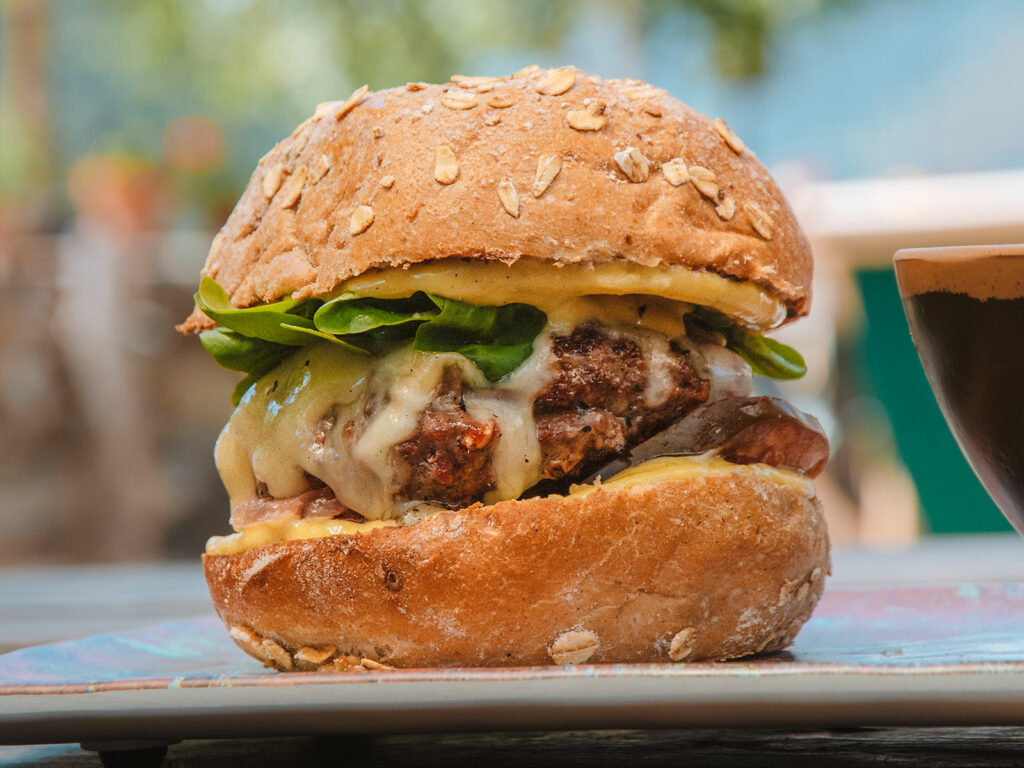 Yes, it's a hot dog, but with grilled country sausage. With more sausage than bread. With a brioche bun and the magic touch of the house. It's a hot dog, but it's peasant and grilled, and it's the best hot dog you've ever tasted.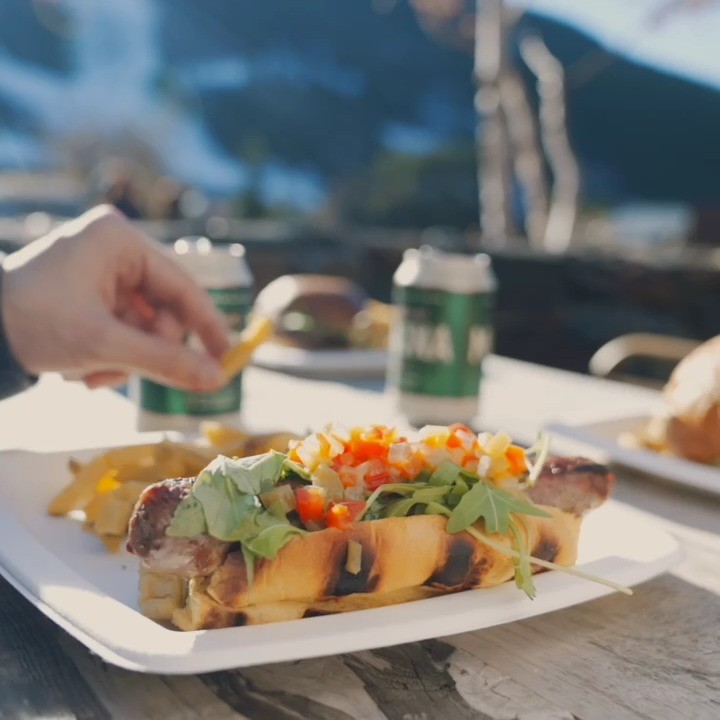 Ribs à la St Louis, whole rack of Duroc pork, organic pork from the Pyrenees. We marinate the ribs with a homemade (and secret) blend, and cook them at a low temperature for a long time. When you eat them, even the bones come away. Promise.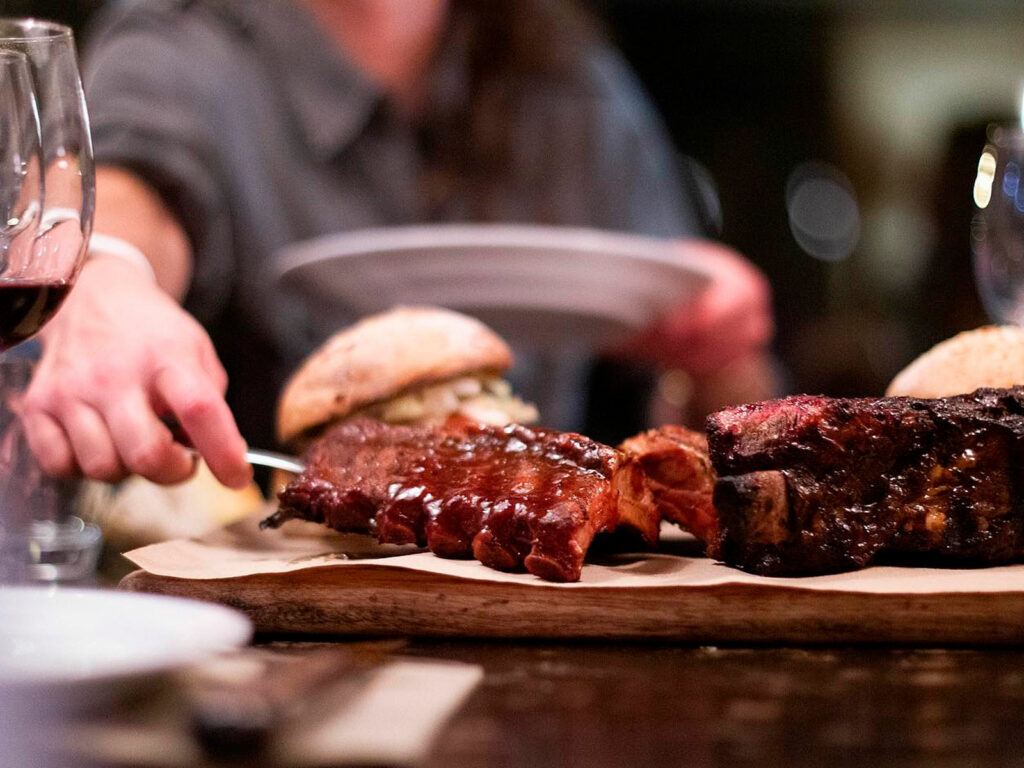 Fresh, top-quality mussels from the Ebro Delta, cooked on the grill. With our homemade Lourdes water. A holy water that gives the mussels a sublime flavour.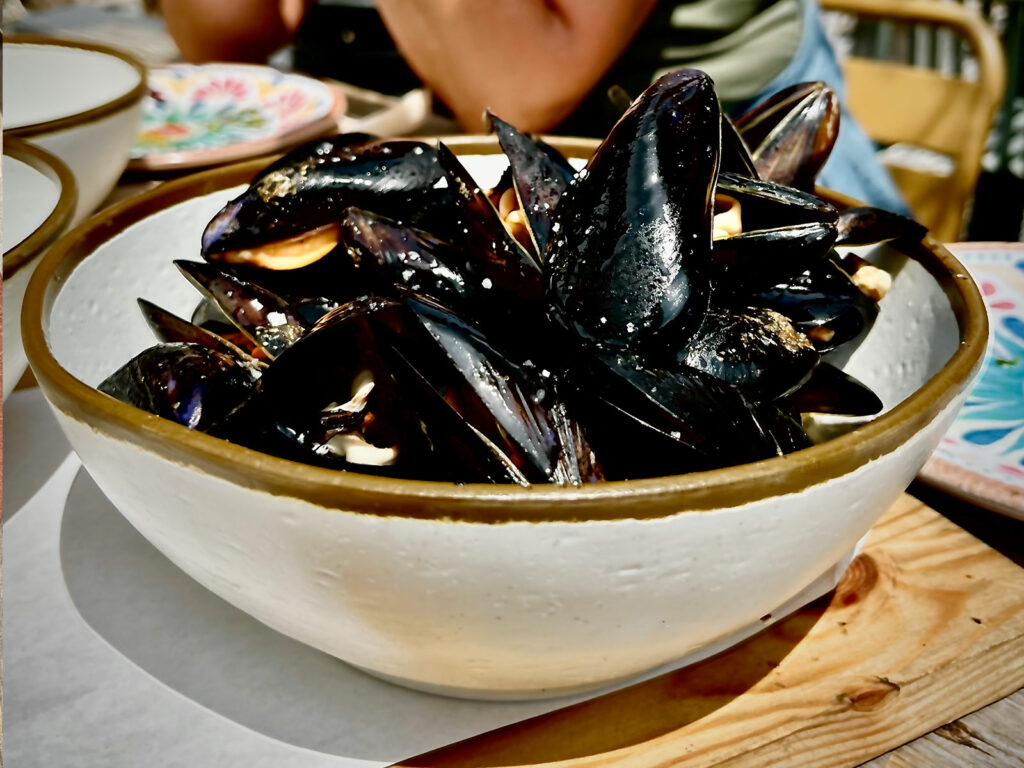 Yes, it's a bomb, of course, thanks to the perfect marriage of dulce de leche (sweetened cream of milk) and banana. On a supposedly brioche pancake, the bomb is presented, the cream of dulce de leche and banana. With ice cream and dried fruit. No words needed.